Top provider of NADCAP accredited
Marine Coats & Amercoat liquid paints.
Marine Coats & Amercoats Overview
Amercoats are high-performance epoxy coatings forming a tough, abrasion-resistant, durable film. These coatings adhere to bare steel, coated steel and inorganic zinc silicate primed surfaces on new construction, repair and field maintenance projects for infrastructure and marine applications. In addition, Metal Chem Inc. also offers Amercoat One coating system, which has the same chemical and corrosion resistance as traditional two-component epoxy coatings, and it can be used as an intermediate coating over inorganic and organic zinc-rich primers, or as a direct-to-metal (DTM) primer in multilayer coatings systems. It is well-suited to a variety of chemical, petrochemical, infrastructure, marine, mining and power industry applications.
Marine Coats & Amercoats Liquid Paint details
Marine Coats provide protection for equipment used in demanding conditions and environments. Metal Chem Inc. has helped coat a wide variety of projects in various markets including the marine and infrastructure industry.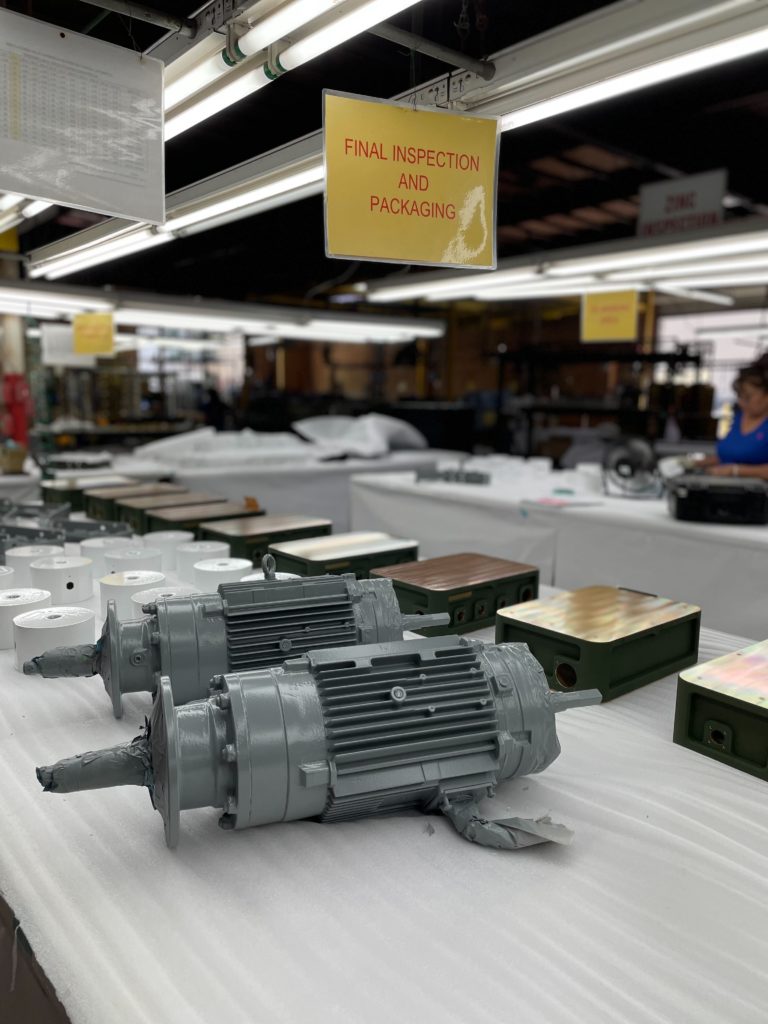 With a facility that boasts more than 15,000 square feet, our headquarters includes an in-house laboratory and state-of-the-art technology that's unparalleled in the metal application industry. You can feel confident that your project is in the hands of experts – our team of control managers has decades of experience in the science of metal finishing, metal plating, and chemistry.
QUALITY CRITERIA FOR SOLUTION ANALYSIS AND TESTING
Amerlock & Amercoats Quality Control
At Metal Chem, we take the necessary steps to prep your metal prior to the marine coating application. If masking is required, our team includes dedicated experts that handle the masking in-house.
Metal Chem Inc. maintains the appropriate process controls for our chemical conversion and electroplating processes which require titration, coating weights, pH, and TDS verification.
Metal Chem uses sophisticated process controls and analysis to ensure all of our final products meet the standards of our accreditations and mil-spec testing validation requirements. 

Aerospace & Military Metal Applications Approvals
Since 1991, Metal Chem Inc. has become one of the premiere metal plating and finishing companies in the country. Our NADCAP accreditation has allowed us to proudly fulfill the metal application needs of top technology pioneers in the aerospace, military and naval industries. As an industry leader in spec plating and metal finishing, our team has decades of experience handling complex projects that require a sophisticated level of detail.
Find answers to the most frequently asked questions about the marine coat process.
Email
info@metalcheminc.com
Address
21514 Nordhoff Street
Chatsworth, CA 91311
Business Hours

Monday - Friday
8:00 AM - 4:30 PM