Top provider of phosphate coatings
per ASTM specifications.
Manganese Phosphate Base
PER MIL-DTL-16232 ​
Zinc phosphate base
PER MIL-DTL-16232
/

TT-C-490

coating weights ranging
from 150 - 500 mg/ft²
Coating Weights Ranging
From 500 - 1100 mg/ft²
Phosphate Conversion Overview
Phosphate conversion coating provides a uniform base to apply organic coatings and is used as a protective base for iron and steel subtrates. 
Metal Chem Inc. provides zinc phosphate conversion coating to steel and iron surfaces in several applications. Our coating is corrosion-resistant, and prevents galling, scuffing, and seizing of moving parts. It can serve as a uniform, non-reflective finish, or be used as primer for highly decorative painted finishes.
Types of phosphate conversion we offer
In most operations where the corrosion resistance of finished workpieces must be especially high, conversion coatings are applied using zinc phosphate. This approach is widely used in the automotive industry and in certain sectors of the appliance and electronics industries. Similarly, zinc phosphating is often specified by the armed services, especially for equipment that may be exposed to severe environments. 
The team at Metal Chem specializes in two types of heavy phosphate coatings for ferrous metals, applied by immersion.  These coatings either consist of a Manganese Phosphate or Zinc Phosphate base. Keep reading to learn more about the types of phosphate conversion coatings we offer and applicable ASTM specifications below: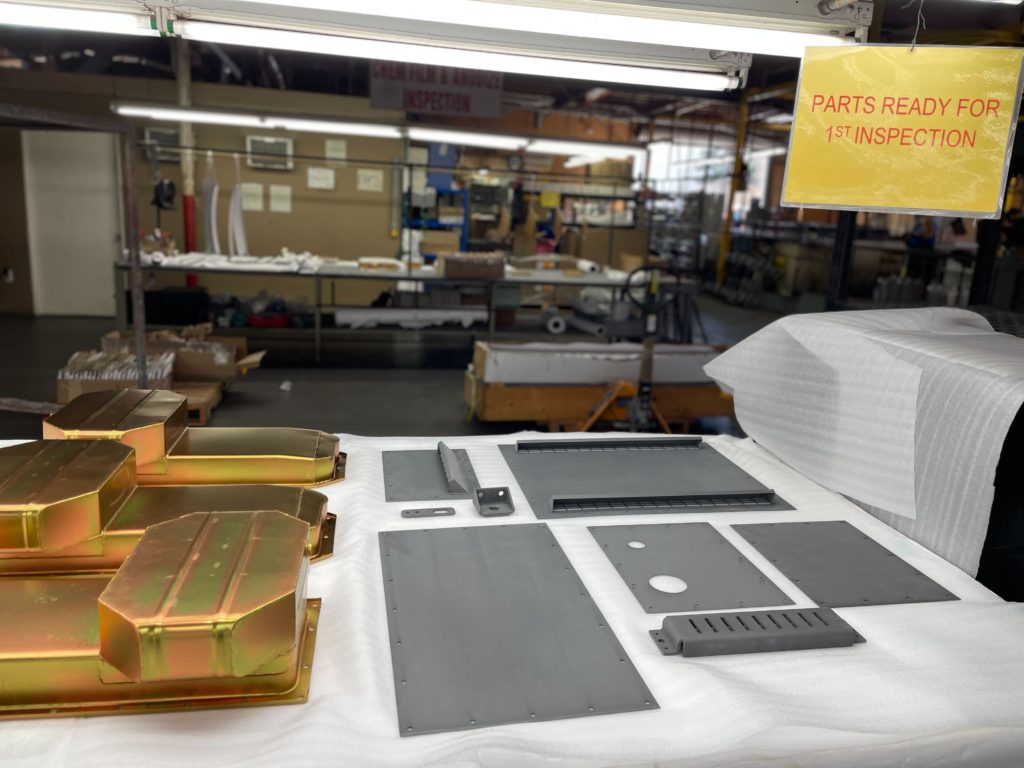 Phosphate Conversion Coating
With a facility that boasts more than 15,000 square feet, our headquarters includes an in-house laboratory and state-of-the-art technology that's unparalleled in the metal application industry. You can feel confident that your project is in the hands of experts – our team of control managers has decades of experience in the science of metal finishing, metal plating, and chemistry.
Quality Criteria for Solution Analysis and Testing
phosphate conversion Quality Control
At Metal Chem, we take the necessary steps to prep your metal prior to the phosphate conversion application. If masking is required, our team includes dedicated experts that handle the masking in-house.
Metal Chem Inc. maintains the appropriate process controls for our chemical conversion and electroplating processes which require surface cleaning, titration, coating weights, pH, and TDS verification.
Most of our quality assurance (QA) testing is done in-house in our qualified laboratory, conforming to ASTM and MIL-SPEC standards. This internal QA assures that you receive quality, consistent results every time. 

Aerospace & Military Metal Applications Approvals
Since 1991, Metal Chem Inc. has become one of the premiere metal plating and finishing companies in the country. Our NADCAP accreditation has allowed us to proudly fulfill the metal application needs of top technology pioneers in the aerospace, military and naval industries. As an industry leader in spec plating and metal finishing, our team has decades of experience handling complex projects that require a sophisticated level of detail.
Find answers to the most frequently asked questions about the phosphate conversion process.
Email
info@metalcheminc.com
Address
21514 Nordhoff Street
Chatsworth, CA 91311
Business Hours

Monday - Friday
8:00 AM - 4:30 PM